We Love ALL Jeeps - AZN's 2008 Jeep SRT8 Build by
MMX4x4 / Modern Muscle Performance

!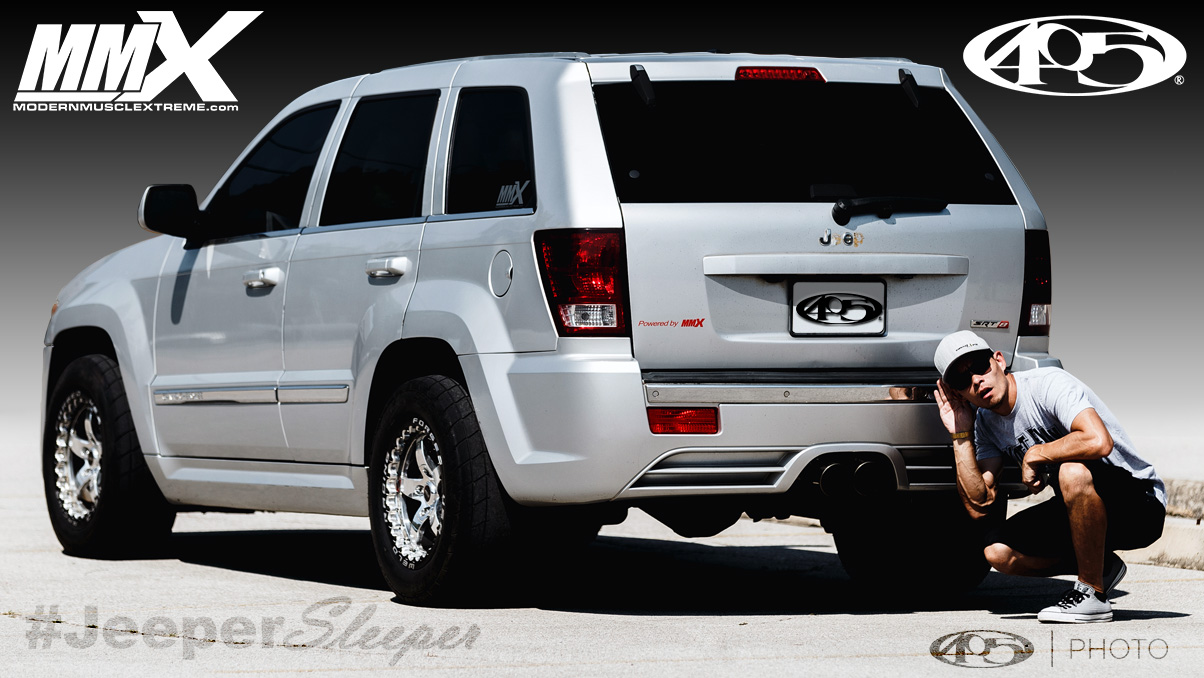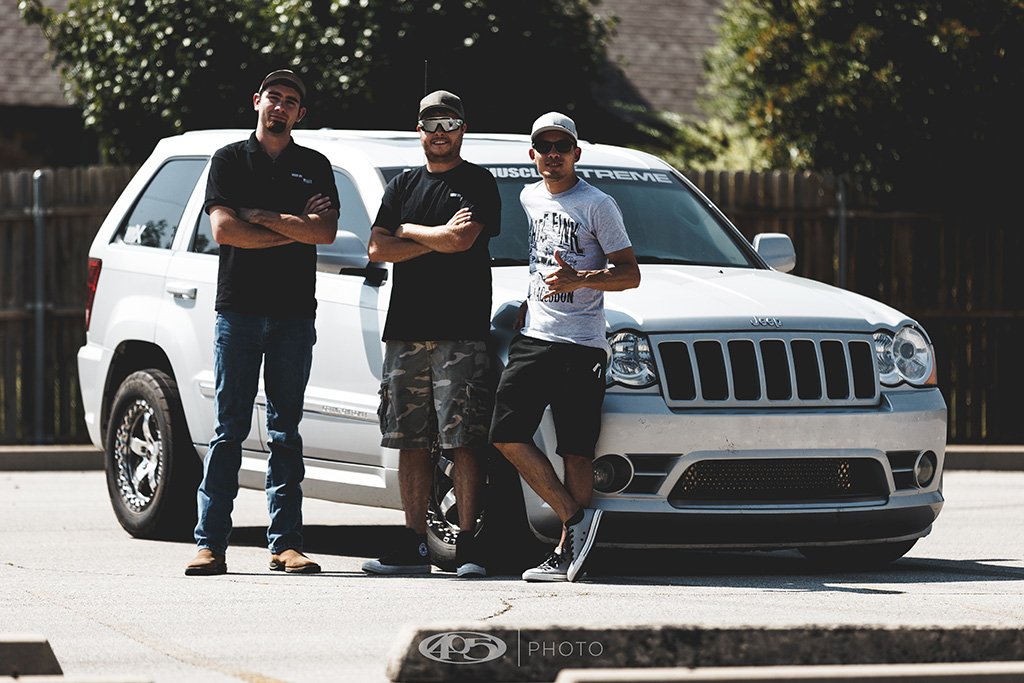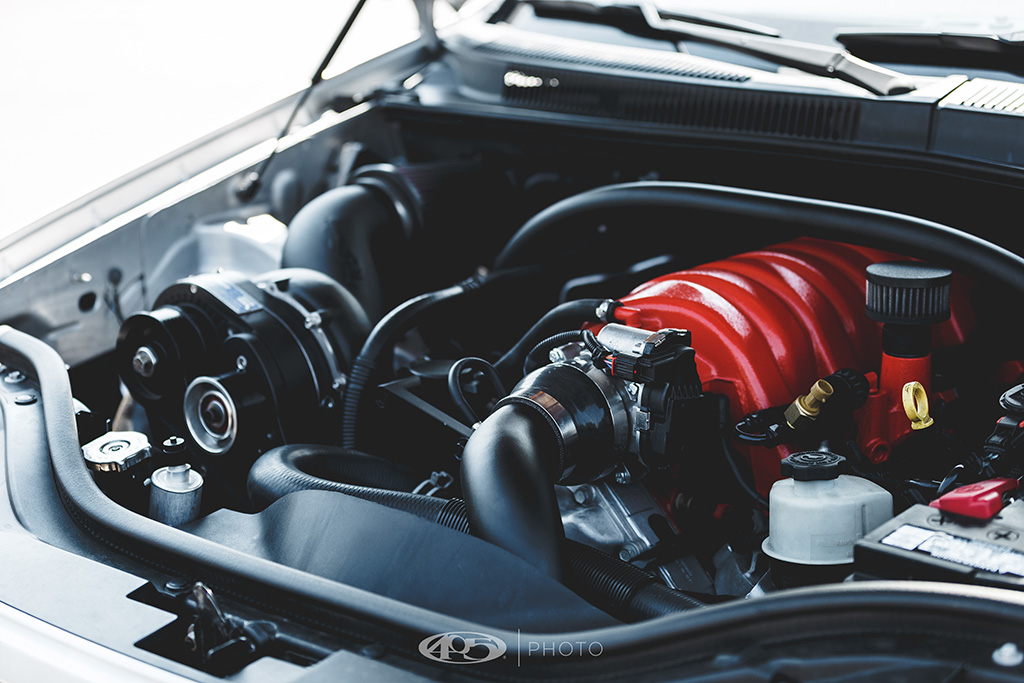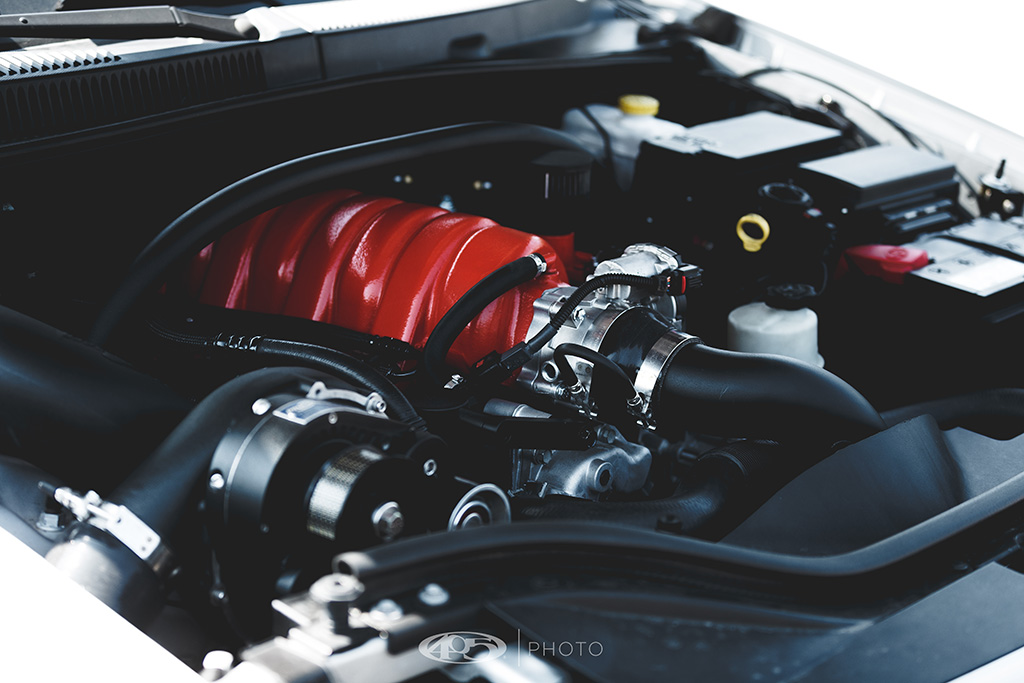 Modern Muscle Performance / ModernMuscleXtreme.com owner Dave and Stephen the GM were manning our booth during PRI 2016 when AZN happened to be wondering by and saw our "Grouch" Jeep SRT8 build. He imediately stopped and began to look over the build quality and talk to Stephen and Dave about what went into the project. After some discussion AZN made it known to us that he had just purchased a 2008 Jeep SRT8 and would love to do something with it similar to what we had done with the Grouch, but money was an issue with that large of a build.
Dave and Stephen took the opportunity to work together with AZN and certain manufacturers to make his #JEEPERsleeper build happen. Starting with a 6.1L based "405" HEMI stroker engine and additional modifications to get this monster down the 1/4 mile with the quickness.
This 2008 Jeep SRT8 Features the Following Modern Muscle Upgrades:
6.1L Based 405 HEMI Stroker Engine by Modern Muscle Performance
Procharger D1X Supercharged
ATI 18% Overdriven Balancer
Exclusive Modern Muscle / Fore Fuel System
ID 1050x Injectors
Innovate A/F and Boost Gauges
Custom Modern Muscle Performance Chassis Dyno Tune