Melody's 2007 Jeep SRT8 Build by
Modern Muscle Performance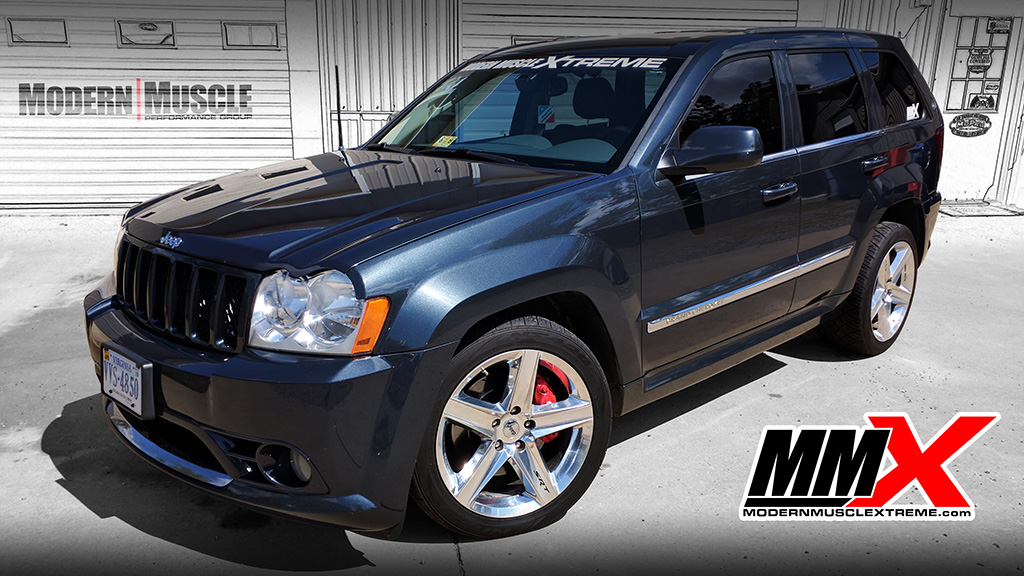 Contact Us Today or Give Us a Call at 276.666.1934 for Your Own Jeep SRT8 WK1 Whipple Supercharger Build!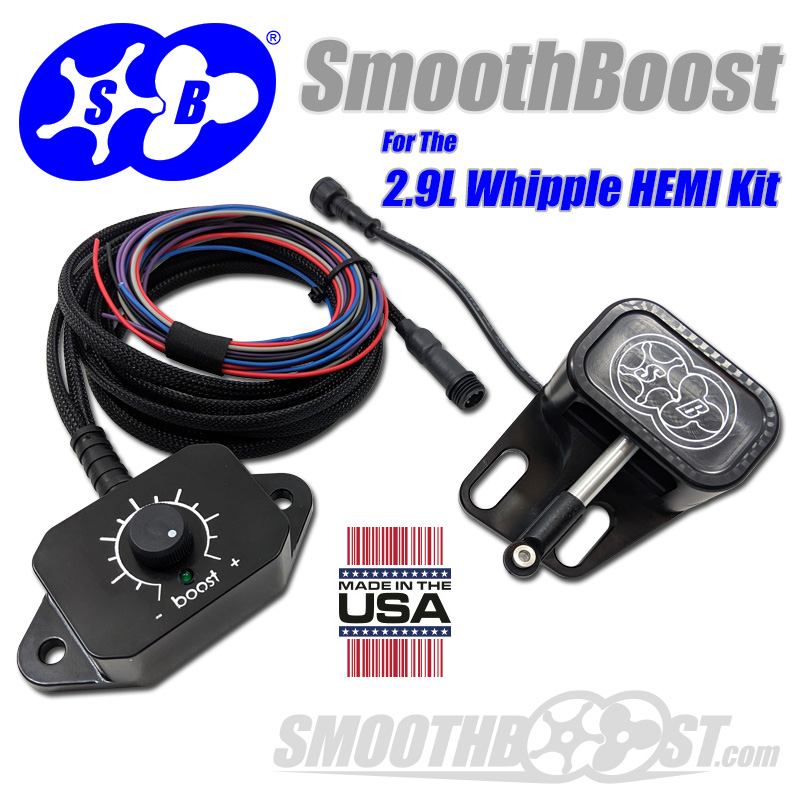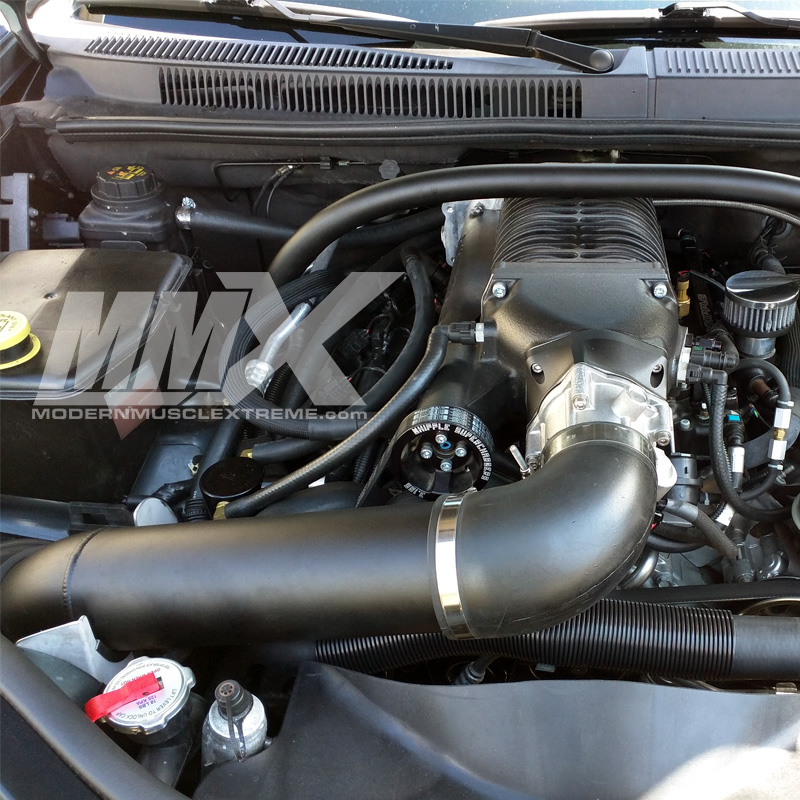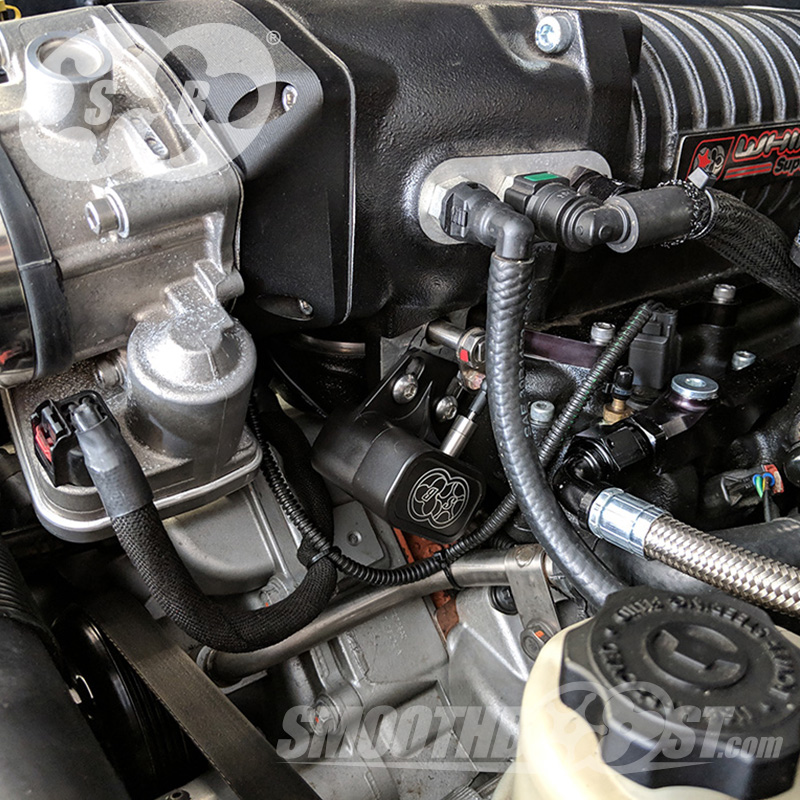 Modern Muscle Performance / ModernMuscleXtreme.com owner Dave and Melody Weber weren't looking for another vehicle but when this WK1 became available with an ailing power plant, Dave just couldn't resist scooping up this clean WK1 Jeep SRT8. Melody, who is an enthusiast herself, has never been treated to a street ride of her own. So Dave thought what better way than an AWD Jeep! And as you know, nothing around this shop stays "stock", so it wasn't long before Dave made a plan to make this thing unique!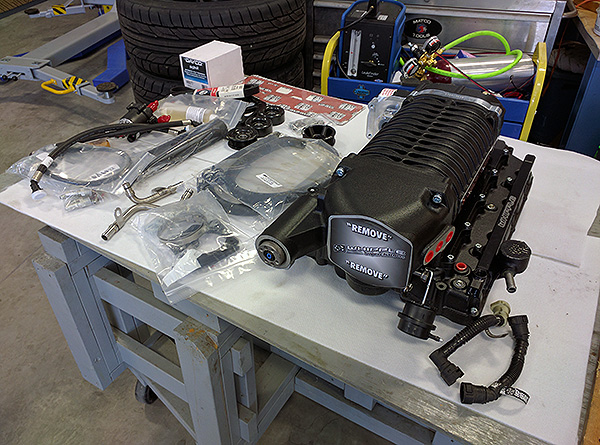 We are big fans of the Whipple Supercharger here at MMX. They produce BIG torque numbers that can be loads of fun on a AWD platform. Unfortunately there was never a kit produced specifically for the 2007 – 2010 WK1 Jeep SRT8. Dave knew that we had all of the pieces and parts available to us to produce a Whipple based kit of our own, and that is exactly what the team set out to do.
Starting with a 2.9 Whipple hot rod kit front entry was essential. From there, the design of a billet entry for the Hemi throttle body became the focus. The beauty is the packaging of a front entry allows use of a standard WK1 cold air. For this particular project we used a special, small bore, 6.1 block and our 5.7 drop in pistons for the 5.7 engines. The heads are a set of MMX 6.1 CNC with upgraded valve springs. A small Comp Cams custom cam, as well as Stainless Works headers and cat back complete the air flow. The fuel system is another WK first, as it is an MMX/FORE 450LPH single drop in fuel hat and pump.
This 2007 Jeep SRT8 Features the Following Modern Muscle Upgrades:
Whipple 2.9L Gen3 HEMI Supercharger Boost Control Kit by SmoothBoost
6.1L HEMI Small Bore Block by Modern Muscle Performance
Featuring Our 5.7L HEMI Drop-In Pistons & Custom Camshaft
Whipple 2.9L HEMI Supercharger
Exclusive Modern Muscle / Fore Fuel System
Stainless Works Header & Cat Back System
Innovate A/F and Boost Gauges
Custom Modern Muscle Performance Chassis Dyno Tune